The EarlySail team is proud to have assisted a key customer  in the development of  a Web 2.0 portal designed to streamline the Commercial property search experience.
The iProperty group, a leading Asian online property portal  that reaches out to 3.5 million unique visitors and 25,000 real estate agents per month has launched CommercialAsia.com.
Ask us how we can assist you in innovating your transaction portal.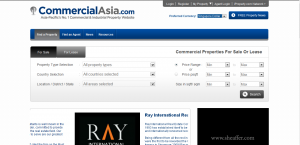 EarlySail is pleased to announce that  Research in Motion, the developer of the BlackBerry devices, has chosen to feature not just one, but two applications developed by EarlySail in a  nation-wide advertising campaign.  This campaign is currently running in full page color ads in major Indian newspapers, and in FM radio stations.  Additionally, RIM is  marketing these apps in thousands of retail stores.
Check out some of the ads here:
We  developed  these apps for InfoEdge's Naukri.com and People Group's Shaadi.com – the leading Job Search and Matrimonial portals in the world.
Would you like us assistance in developing your mobile application? We develop for all leading mobile platforms, and we can develop a world-class application for you too. Contact Us now!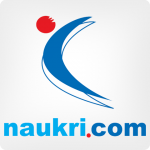 EarlySail is pleased to have helped  Naukri.com and Research in Motion in the development of  the Naukri.com Super App for the BlackBerry platform. Ask Us how we can develop your Super App today!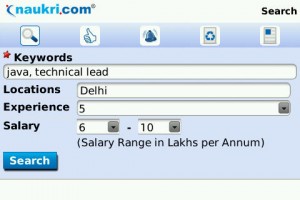 Keep your Job Search active with Naukri.com. Search & Apply for Jobs anywhere, anytime with the Naukri.com App for your BlackBerry®. Customize and receive alerts instantly for jobs matching your profile. Keep your job search confidential and your Naukri profile up-to-date with your latest achievements. With over 200,000 jobs at any given time, and more than 35,000 active recruiters, Naukri.com is your best bet to land the best job.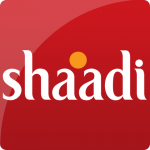 EarlySail is pleased to have developed for People Group and Research in Motion, the Shaadi.com Super App for the BlackBerry platform.  Ask Us how we can develop your Super App today!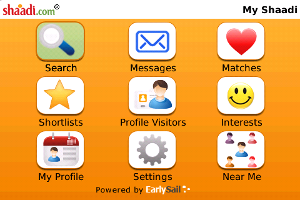 Browse over 20 million profiles to find your life partner on Shaadi.com! Search and view profile details. Express interest in profiles. View latest matches. Upload pictures. Search for members in your vicinity.
The application is available for free download  in the BlackBerry App World.

The EarlySail team is proud to have assisted a key customer's innovation efforts  by assisting in the development of  an Web 2.0 search portal designed to streamline the Real Estate search experience.
IPGA Ltd, owner of Asia's number one network of property portal under the iProperty.com umbrella brand (www.iproperty.com), has launched an ad-free property portal Propertyguru.com.my.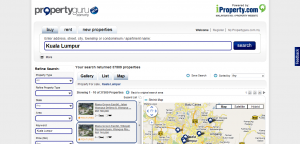 "The site is a combination of clean and uncluttered design coupled with a highly intelligent search engine that makes property hunting a breeze. Its predictive search function suggests addresses, townships, condos and areas with fast search results . Switching between map, gallery and list views, the navigation gives visitors the option to view properties according to their preference. Each property listing also provides  details of nearby schools, transportation and amenities"
Ask us how we can bring your Web 2.0 ideas to life.
EarlySail is pleased to announce that over 500,000 users have installed our application, making it one of the more popular applications for the BlackBerry
You always suspected that you were in love with your BlackBerry, but you may be surprised at how and when you actually use it.
Are you a casual user or are you a BlackBerry Addict ? Prepare to find out with EarlySail's free "I Love BlackBerry" application.
The application will show your usage during work hours and during nights and weekends. It organizes your daily, weekly, monthly usage for the current month as well as displays long term averages.
You can share your usage via email with a friend for now, and the next generation of this application will let you compare your usage with that of your friends and colleagues.
The application counts your usage on the phone as active time, therefore when prompted you should grant access to this application to use the phone api on your BlackBerry device.
Download EarlySail's I Love BlackBerry application (No Longer available)

See Also: EarlySail BlackBerry News Reader
See Also: EarlySail BlackBerry Jump Start Program
EarlySail is pleased to support the virtual launch of Microsoft Office Communications Server (OCS) 2007 Release 2 .
The Office Communications Server 2007 R2 will launch in a worldwide online event Feb. 3, 2009. Those interested can register to participate in the launch here.
At EarlySail, we are looking forward to the launch of Office Communications Server 2007 R2 and to being able to deliver the expanded Unified Communications capabilities to our customers.
EarlySail is pleased to announced that it has fulfilled the qualifications necessary to achieve Voice specialization within the Microsoft Unified Communications competency.
In the process, EarlySail has become the first company in India to earn this competency.
Earning the Unified Communications competency Voice specialization requires the completion of competency testing and a rigorous technical readiness program that includes specific staffing requirements and an internal deployment of the complete Microsoft Unified Communications offering.
EarlySail is now qualified by Microsoft to deploy Microsoft unified communications technologies such as Microsoft Exchange Unified Messaging and Microsoft Office Communications Server 2007, including VoIP and audio-, video-, and Web-conferencing.
Ask us how we can help your company deploy Microsoft's latest unified communications technologies and create more productive business processes.
EarlySail is now able to offer our customers and ISV partners services to enable adoption of Unified Communications in their companies and products.
Gartner defines Unified Communications thus:
Unified communications (UC) offer the ability to significantly improve how individuals, groups and companies interact and perform. UC enables multiple communication channels to be coordinated. Key technologies include Internet Protocol (IP)-PBX, voice over IP (VoIP), presence, e-mail, audio and Web conferencing, videoconferencing, voice mail, unified messaging and instant messaging (IM).

Another key capability of UC is that it offers a method to integrate communication functions directly with business applications; Gartner calls this capability "communications-enabled business processes."
The largest single value of UC is its ability to reduce "human latency" in business processes. Although communication methods (such as voice or IM) can be used individually and separately, organizations should examine how bringing these methods together can increase synergies and efficiencies.
Please contact EarlySail for deployment of Unified Communication products in your enterprise, and acceleration of your business processes that require human response.
What will the Enterprise of the Future look like? To answer that question, IBM and the Economist Intelligence Unit spoke with more than 1,000 CEO's from around the world.
These findings across industries, geographies and organizations of different sizes paint a similar view of the traits that we believe will be needed for future success.
In its executive summary, the study notes that at its core, the Enterprise of the Future is
Hungry for Change
The Enterprise of the Future is capable of changing quickly and successfully. Instead of merely responding to trends, it shapes and leads them. Market and industry shifts are a chance to move ahead of the competition.
Innovative Beyond Customer Imagination
The Enterprise of the Future surpasses the expectations of increasingly demanding customers. Deep collaborative relationships allow it to surprise customers with innovations that make both its customers and its own business more successful.
Globally Integrated


The Enterprise of the Future is integrating to take advantage of today's global economy. Its business is strategically designed to access the best capabilities, knowledge and assets from wherever they reside in the world and apply them wherever required in the world.

Disruptive By Nature
The Enterprise of the Future radically challenges its business model, disrupting the basis of competition. It shifts the value proposition, overturns traditional delivery approaches and, as soon as opportunities arise, reinvents itself and its entire industry.
Genuine, Not Just Generous
The Enterprise of the Future goes beyond philanthropy and compliance and reflects genuine concern for society in all actions and decisions.
EarlySail can help your organization leverage talent available in the global economy, as well as provide specialized skills needed for the technology differentiation your products and services need to compete.