More than  2.7 billion people live on $2 or less a day, a group often referred to as the Bottom or Base of the Pyramid.  RafikiSoft was founded in 2013 to develop enterprise quality and mobile friendly business management solutions for last-mile distribution companies who provide goods and service targeted to this group. Examples include solar lights, stoves, water filter and drip irrigation system.
EarlySail is pleased to be the technology partner to deliver on this promise.  The IT platform is now in use in Tanzania, Myanmar and Indonesia. It provides a web and mobile friendly interface.  GIS and SMS integration is built-in to the platform.  Dedicated apps for Android and IOS are also available.
Contact Us to deliver your IT projects.
More information on Rafikisoft
The EarlySail team is proud to have assisted a key customer  in the development of  a Web 2.0 portal designed to streamline the Commercial property search experience.
The iProperty group, a leading Asian online property portal  that reaches out to 3.5 million unique visitors and 25,000 real estate agents per month has launched CommercialAsia.com.
Ask us how we can assist you in innovating your transaction portal.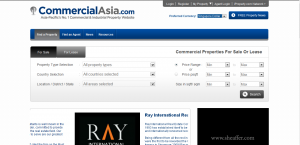 EarlySail is pleased to announce that  Research in Motion, the developer of the BlackBerry devices, has chosen to feature not just one, but two applications developed by EarlySail in a  nation-wide advertising campaign.  This campaign is currently running in full page color ads in major Indian newspapers, and in FM radio stations.  Additionally, RIM is  marketing these apps in thousands of retail stores.
Check out some of the ads here:
We  developed  these apps for InfoEdge's Naukri.com and People Group's Shaadi.com – the leading Job Search and Matrimonial portals in the world.
Would you like us assistance in developing your mobile application? We develop for all leading mobile platforms, and we can develop a world-class application for you too. Contact Us now!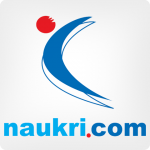 EarlySail is pleased to have helped  Naukri.com and Research in Motion in the development of  the Naukri.com Super App for the BlackBerry platform. Ask Us how we can develop your Super App today!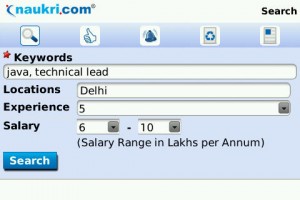 Keep your Job Search active with Naukri.com. Search & Apply for Jobs anywhere, anytime with the Naukri.com App for your BlackBerry®. Customize and receive alerts instantly for jobs matching your profile. Keep your job search confidential and your Naukri profile up-to-date with your latest achievements. With over 200,000 jobs at any given time, and more than 35,000 active recruiters, Naukri.com is your best bet to land the best job.

The EarlySail team is proud to have assisted a key customer's innovation efforts  by assisting in the development of  an Web 2.0 search portal designed to streamline the Real Estate search experience.
IPGA Ltd, owner of Asia's number one network of property portal under the iProperty.com umbrella brand (www.iproperty.com), has launched an ad-free property portal Propertyguru.com.my.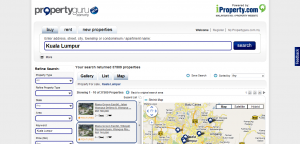 "The site is a combination of clean and uncluttered design coupled with a highly intelligent search engine that makes property hunting a breeze. Its predictive search function suggests addresses, townships, condos and areas with fast search results . Switching between map, gallery and list views, the navigation gives visitors the option to view properties according to their preference. Each property listing also provides  details of nearby schools, transportation and amenities"
Ask us how we can bring your Web 2.0 ideas to life.
Earlysail is proud to have assisted a key customer's Web 2.0 foray by launching an AJAX-based portal designed to streamline the Real Estate search experience.

The destination site builds on productivity techniques like predictive search and encourages user feedback on every page. The mashup aggregates search results of suitable properties, maps them via Google Maps, and displays property images via a slide show – all in one place. Search criteria for properties can be dynamically modified using sliders and the entire result set changes in place.
Ask us how we can bring your Web 2.0 ideas to life.