More than  2.7 billion people live on $2 or less a day, a group often referred to as the Bottom or Base of the Pyramid.  RafikiSoft was founded in 2013 to develop enterprise quality and mobile friendly business management solutions for last-mile distribution companies who provide goods and service targeted to this group. Examples include solar lights, stoves, water filter and drip irrigation system.
EarlySail is pleased to be the technology partner to deliver on this promise.  The IT platform is now in use in Tanzania, Myanmar and Indonesia. It provides a web and mobile friendly interface.  GIS and SMS integration is built-in to the platform.  Dedicated apps for Android and IOS are also available.
Contact Us to deliver your IT projects.
More information on Rafikisoft
The world's most popular mobile messaging apps such as WhatsApp, WeChat, LINE, Viber are fast displacing SMS as the real-time communication application of choice.  The largest, WhatsApp, was recently purchased by Facebook for a staggering US $19 billion.
EarlySail has long had specialized expertise in building cross-platform real-time messaging applications based on the XMPP and MQTT protocols.
We are pleased to announce our contribution in delivering mobile messaging applications for an affiliate of one of the world's largest mobile carriers. The application supports 1-1 chat, group chat, media sharing, status updates, and contact book synchronization.
Ask us how we can help you realize your mobile messaging aspirations.
EarlySail has released a new app called  Hindi Diary which allows users to type in Hindi on their Android and BlackBerry 10 smartphones.
Users can save diary entries in Hindi and English and they are saved with date and time.
They can share their thoughts in  Hindi  with friends via Facebook, Twitter, Email, SMS, WhatsApp and other social media tools by typing Hindi directly in the application using a Hindi Keyboard.
Download it from:Â  Google Play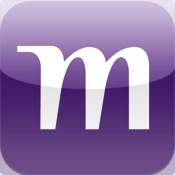 EarlySail is pleased to have helped Monster.com  in the development of the Monster Apps for Job Seekers and Employers.  Ask Us how we can develop your mobile Apps for all the popular smartphone platforms  today!
Monster Jobs  lets you search for jobs on your phone and get real time alerts.  The app integrates with the popular Blackberry Messenger (BBM) for social sharing of jobs with your friends. Monster for Employers gives you the ability to hire the "right candidate" with Monsters "Magic Search" technology. It also allows you to post jobs and check applications.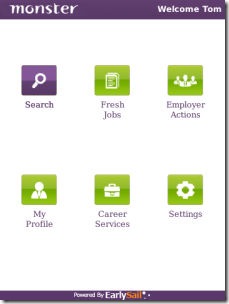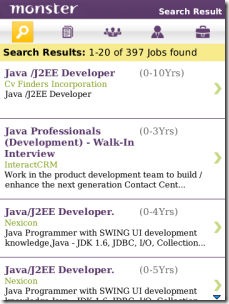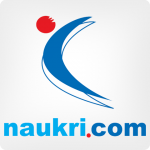 EarlySail is pleased to have helped Naukri.com  in the development of the Naukri.com App for the iPhone®.  Ask Us how we can develop your mobile Apps for all the popular smartphone platforms  today!
With over 200,000 jobs at any given time, and more than 35,000 active recruiters, keep your Job Search active with Naukri.com. Search & Apply for Jobs anywhere, anytime with the Naukri.com App for your iPhone®. Customize and receive  jobs matching your profile. Keep your job search confidential and your Naukri profile up-to-date with your latest achievements.