EarlySail is pleased to announce that  Research in Motion, the developer of the BlackBerry devices, has chosen to feature not just one, but two applications developed by EarlySail in a  nation-wide advertising campaign.  This campaign is currently running in full page color ads in major Indian newspapers, and in FM radio stations.  Additionally, RIM is  marketing these apps in thousands of retail stores.
Check out some of the ads here:
We  developed  these apps for InfoEdge's Naukri.com and People Group's Shaadi.com – the leading Job Search and Matrimonial portals in the world.
Would you like us assistance in developing your mobile application? We develop for all leading mobile platforms, and we can develop a world-class application for you too. Contact Us now!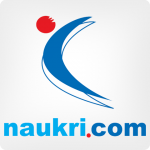 EarlySail is pleased to have helped  Naukri.com and Research in Motion in the development of  the Naukri.com Super App for the BlackBerry platform. Ask Us how we can develop your Super App today!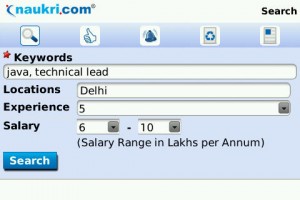 Keep your Job Search active with Naukri.com. Search & Apply for Jobs anywhere, anytime with the Naukri.com App for your BlackBerry®. Customize and receive alerts instantly for jobs matching your profile. Keep your job search confidential and your Naukri profile up-to-date with your latest achievements. With over 200,000 jobs at any given time, and more than 35,000 active recruiters, Naukri.com is your best bet to land the best job.