"NDMC PleaseFix" is a smart city citizen engagement application developed by EarlySail for Municipal Governments. The application enables citizens to instantly report any Complaints/Issues to civic authorities from their smartphones.
| | |
| --- | --- |
| | |
Why PleaseFix?

EarlySail's PleaseFix is unique project of its kind which leverages low-cost technology, crowd sourcing, and the power of cloud computing to empower citizens, government, and media to take better decisions and prioritize actions.

It replaces a paper-form based process that is opaque and often not traceable. Paper-based issue submissions are not  able to capture pictures, videos or provide precise location tracking. Finally, current processes are not real-time.

Smartphones today are ubiquitous. PleaseFix leverages this reach to greatly expand opportunities for citizen engagement by providing an easy to use application that is always with them wherever they go.

It helps more efficient use of government resources by shining a spotlight on issues of most interest to citizens.
The application  is available in the Google Play Store. Mobile Applications for other platforms will be available soon.
NDMC PleaseFix provides a platform where a user can use their smartphone to provide a real-time report from the grievance location on an issue that they would like to bring to the authorities attention. The user takes a picture, describes the issue, taps on their location and submits the issue for resolution. The smartphone automatically captures the time of reporting and the exact location of the issue using built in location capture such as via GPS. The application supports adding comments and closing reported issues. If network coverage is not available, the application will queue the report for later submission.
The authorities are provided a dashboard where they can view the exact location of the reported issue on a map.  Officials are alerted as soon as a progress report is filled, and they can view all the reported issues and related data in a single map-driven interface. Officials can view pictures, location data, and progress notes from any device. They can verify the issue and assign it for further action and track the issue till it is resolved. The application will provide updates to citizens through the application whenever status of their reported issue changes.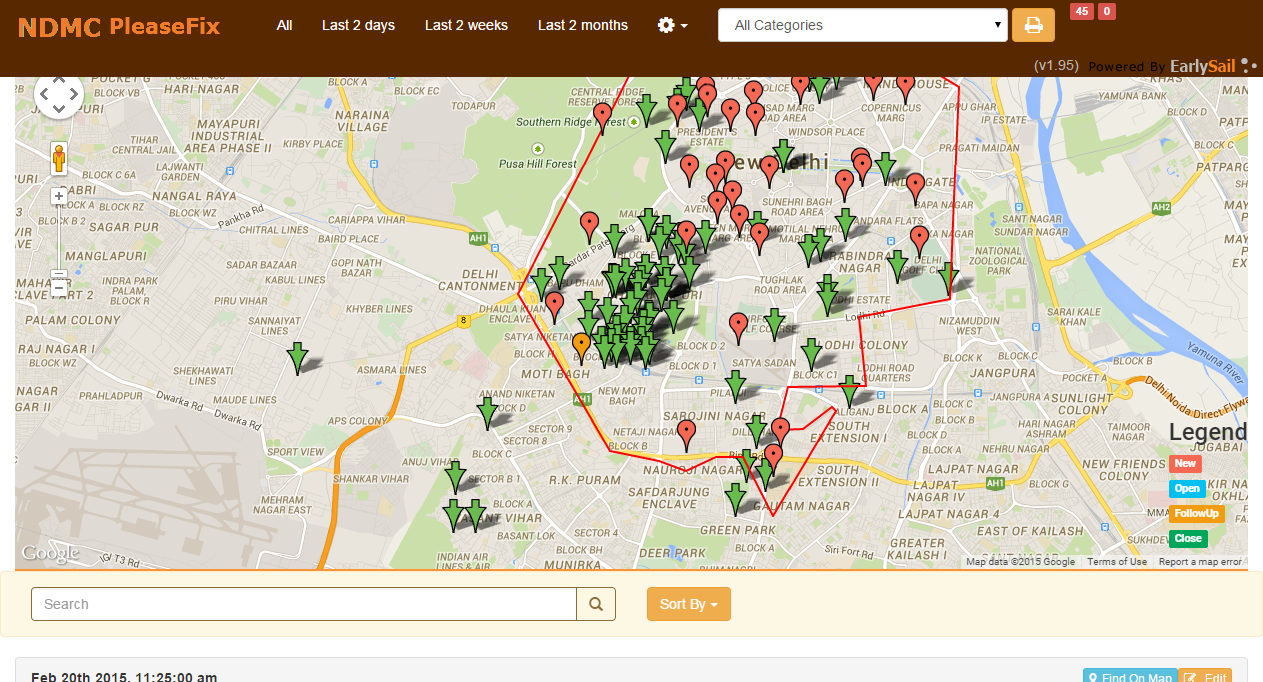 Founded in 2004, EarlySail Software is a technology firm that specializes in innovative use of emerging technology for solving real-world issues.
Our mobile-data collection practice can be used to create other custom solutions for your specific project. Contact us at info@www.earlysail.com  to explore how we can help you in meeting your goals.
Press Coverage: