EarlySail is looking for talented developers in the following areas:
Java-based messaging servers
Rich Internet Applications in Ajax and Flash/Flex for collaboration.
Desktop Applications in Delphi
Perl for highly scalable web site development
Please look at our Careers Section – and contact us if you like to be challenged.
Earlysail has been retained to deliver a presence and skill based routing engine for XMPP/Jabber IM servers.
This Java based solution will be able to forward IM requests to the first available person in a role or department.
Earlysail is pleased to announce that we have assisted one of our customers in obtaining SAP's prestigious "Powered by NetWeaver" certification.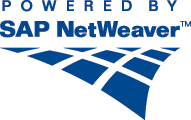 The Java based product was certified to run on the J2EE Application Server, and we also created a Portlet for the SAP Portal server